Since it has been created by the well-known golf architect George C Thomas, Jr with the help of an associate called William P. Bell, The Riviera Country Club has been a gathering place for all kinds of Hollywood stars. It is located right near Los Angeles, at the Pacific Palisades in California.
You will find below all the information you need about the Riviera Country Club Membership prices, along with some more information about the club.
Membership Process and Rates
As with most popular country clubs, nonmembers are having a really hard time figuring out the membership fees. But our reports seem to point towards an initiation fee of around $250,000. Along with this, some information has popped up about annual fees of at least $25,000, depending on the membership.
It is so hard to get in, that the actual money you will have to pay will seem like the easiest part. You can try to apply to the Riviera by yourself, but chances to be accepted in this way will be close to none.
Among the most famous actors that tried their luck in getting accepted with no outside help to the Riviera was Mark Wahlberg, who, despite his popularity, had to make a number of calls just to be considered as a possible member.
The first step in becoming a member will be to find two members that would want to sponsor you, both of them in good standing within the club for a year or more. Those two members shouldn't be picked randomly. Instead, they will have to vouch for you and attest that they have known you for at least three years.
These sponsors will have to answer five very important questions about you and will go through a thorough questionnaire about your personal and professional credentials and your overall character and personality traits. Their recommendation letters along with their answer sheets will be sent to a committee for membership examination and later on, they will reach the board of Governors where they will receive final approval.
Other Activities Include
1. Pool
Adult Only Pool, Pool F/B Service, Kids Pool, Lap Swimming
2. Dining
Recognized Chef, Buffets, A la cart Service, Meeting Space, Banquet Service, Kid Friendly, Formal Dining, Open for Breakfast, Casual Restaurant.
3. Health & Wellness
Locker Room with showers, Boot Camps, Yoga/Pilates, Water Aerobics, Massage, Physical Therapy, Cardio, Weights, Group Fitness, Personal Trainers, Towels, and amenities.
4. Social Activities
Volunteer Work, Wine Tasting, Theatre, Mahjong, Travel, Gardening, Fishing, Dancing, Book Club, Bocce, Boating, Beach, Cards
Golf Course Quality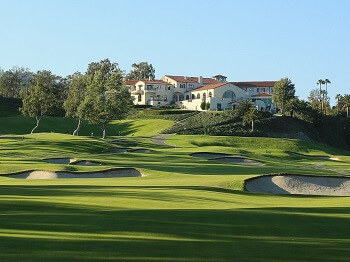 A rating as the 22nd best golf course in the US is given by Golf Digest for the 7,040-yard, par 71 Riviera Country Club golf course. This is according to its biennial America's 100 Greatest Golf Courses.
The Riviera Club is one of the main hosts of the PGA Tour's annual Genesis Invitational tournament. This is the tournament that was first known as the LA Open. It was also known as the Nissan Open and the Northern Trust Open throughout the years. This club has hosted every single instance of this tournament from 1999 until present times, being the official host of the tournament 57 times since 1929.
It also hosted a bunch of other very important golf championships, among which, the most notable three were the PGA Championship from 1983 and 1995, and the US Open from 1948. It was also used as a host of the 2017 US Amateur and the 1998 US Senior Open. It is on the list of possible hosts for the 2028 Olympics.
The Riviera golf course is also known as Hogan's Alley, after the popular movie and Ben Hogan. Hogan was the winner of the LA Open three times and was placed second one time while playing on this field. Playing on the Riviera course also made him a winner of the 1948 US Open.
If you want to find some additional information about the Riviera Country Club and its memberships, you can check out the club's official wiki website.