It was quite a challenge to do proper research on the Preserve Golf Club as we found that there are several clubs with this same name or a small variation of it. But to be sure you're reading about the right Preserve Golf Club, we are talking about the one found at the Santa Lucia Reserve. It is situated a few minutes from Carmel, California.
The golf course found in this club is pretty nice, although it isn't actually ranked as high as more famous neighbors. This holds especially true considering that among its famous neighbors you'll find Cypress Point, Spyglass Hill, and Pebble Beach, as well as the Monterey Peninsula CC, which has two very popular championship courses. All of these five courses are part of the 100 Greatest Courses in America, a list made by Golf Digest.
But the truth is that even though this golf course is behind, it isn't all that far off, considering it was designed by none other than Tom Fazio. It can actually be found in 103rd place on this list. It is also the only golf course that spreads within 20,000 acres, being very popular for its serenity.
You can find below the latest costs of membership you will find at The Preserve Golf Club.
The cost of membership
The Preserve is one of those exclusive golf clubs that refuse to make the costs of their memberships public. Based on our research, before you join this club you will be asked to pay an initiation fee of $150,000, which will usually be followed by annual dues of around $11,500.
You might also like our articles on the cost of membership at the Aronimik Golf Club, San Francisco Golf Club, or The Quarry At La Quinta.
This will help you get one of just 300 homesites that are currently available. Prices for these start at around $1.5 million and the size will be between 8 and 60 acres.
You can still become a member of this club even if you don't have a property in any of the counties surrounding it (Santa Clara, San Benito, Santa Cruz, or Monterey). This type of membership, called Preserve National Membership, has only 40 available slots.
Golf Course Honors
Having the 103rd golf course in the US based on national ratings, the Preserve Golf Club can pride itself with being included in other prestigious lists like:
Links Magazine. Top 10 California Golf Courses
Travel and Leisure. America's Top 25 Golf Communities
Golf Magazine. The 25 Best Golf Communities in North America
Golfweek. Top 100 Residential Courses in the US (12 years running)
Golf Digest. Best in State (part of the list for 13 years running)
Other Membership Alternative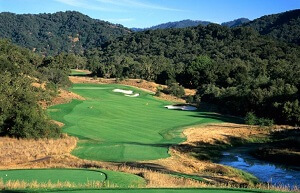 There is an alternative to the popular golf membership offered by the club, and this is the Ranch Club Membership, which will take any golf privileges and will offer instead, everything else available on the club's premises:
3 dining venues
Batting cage
Horseshoe pit
Bikes
Bocce and croquet courts
4 tennis courts
 hot tub, swimming pool, and water slide
a lake for fishing and kayaking
over a hundred miles of trails for biking and hiking
sport center
advanced equestrian center
If you opt for the Ranch membership, you should expect to pay an initiation fee of $35,000 and the annual dues will be around $4,750.
You can visit the official The Preserve Golf Club website if you want to find out more about what they have to offer.